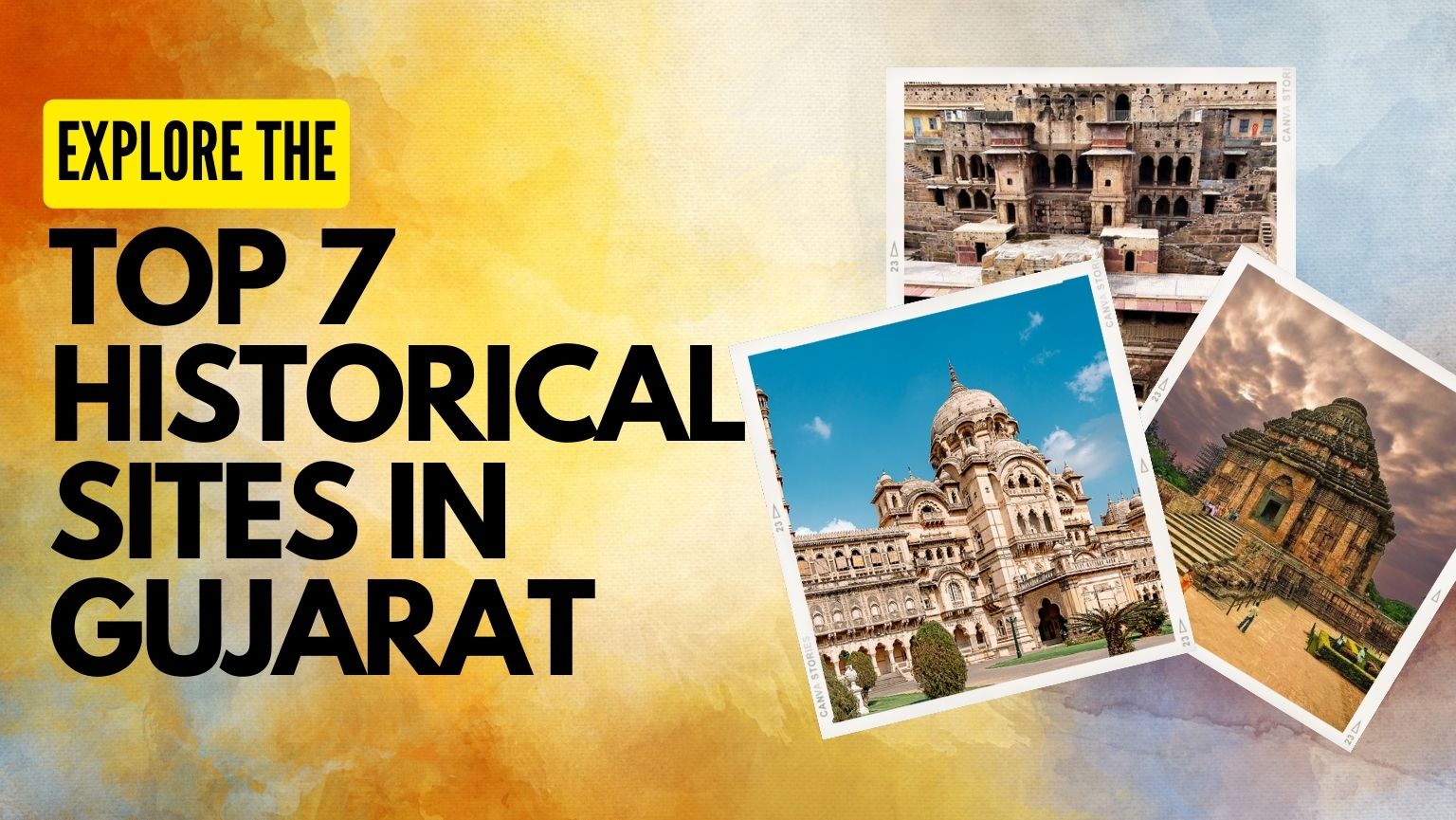 It is conspicuous that when we hear words like wonders or monuments, our minds instantaneously associate them with history. It's a stereotype that people believe history is bland and that the monuments are uninteresting. 
Millennials and Generation Z hold the belief that historical sites are not worth exploring or going on adventures. The truth is that we, as the world's future, should be appreciative and transmit historical values to succeeding generations. We must appreciate the value of our traditional culture and heritage as India is known for its legacy and rich history. 
India's heritage is unmatched by any other nation in terms of its customs, heritage-listed sites, the diversity of its people, and countless facets. Ten of the 116 monuments are in Delhi, eight are in Madhya Pradesh, seven are in Tamil Nadu, seven are in Uttar Pradesh, 16 are in Maharashtra, and 12 are in Karnataka, 17 are in Uttar Pradesh, and six are in Gujarat. 
Gujarat is a state that proudly displays its thriving history every second. The state is privileged with an inspiring culture, a mind-blowing history, and architecture that will change you from the inside out. The historical sites in Gujarat draw visitors and scholars from around the world. Some places, like Laxmi Vilas Palace, epitomize grandiosity, while others, like Dwarkadhish Temple and Dholavira, tell tales of a mythical past. 
This list of top historical sites in Gujarat will acquaint you with prominent tourist information, such as opening times, admission costs, and major attractions.
LAXMI VILAS PALACE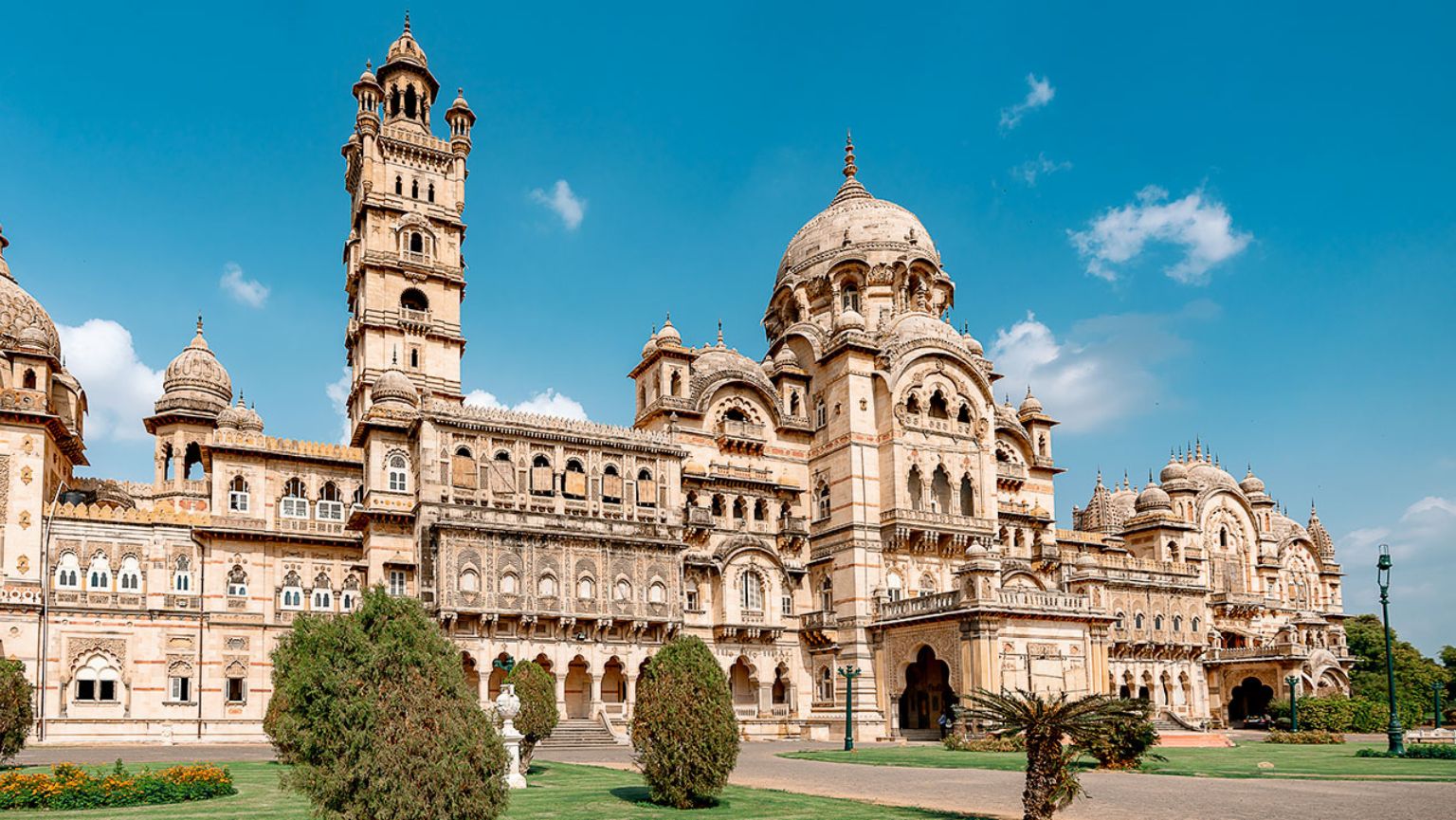 Not all palaces are made up or restricted to mythology, literature, and fiction. Early in the nineteenth century, Maharaja Sayaji Rao III constructed this villa. Due to the palace's size, which is four times that of the famed Buckingham Palace, it is one of the largest private residences in the world. The use of the Indo-Saracenic Revival architectural style during construction indicates that the Laxmi Palace would be enormous on the inside.
The LAXMI VILAS PALACE is near Vadodara, Gujarat. The picturesque areas of the location will undoubtedly take up space on your phone. You can visit the palace on weekdays except Monday between 9:00 am to 5:00 pm.
RANNI NI VAV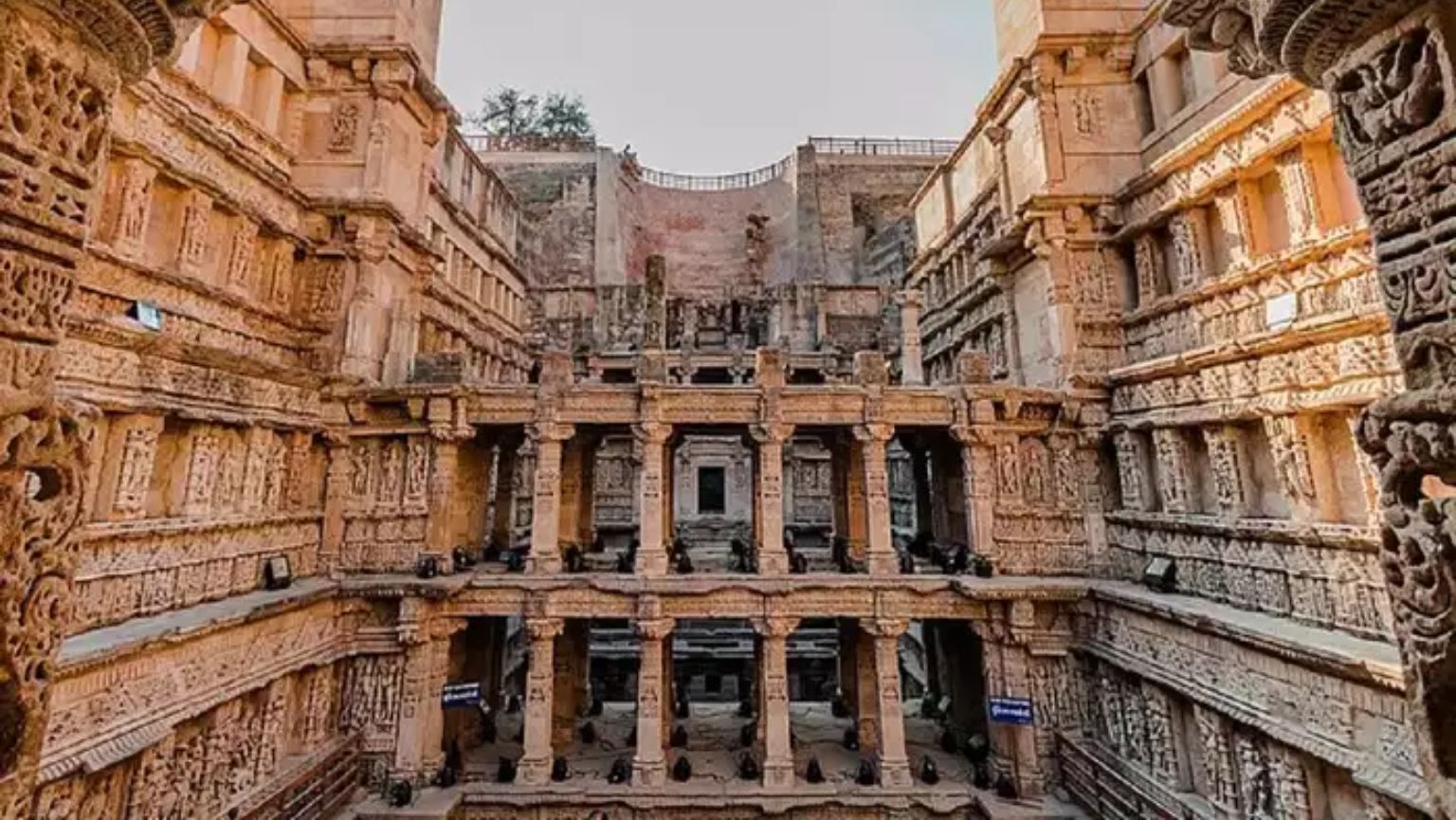 It makes us wonder how our forefathers managed to plan and carry out such brilliant ability to build and successfully implement infrastructure, monuments, and drainage systems without the aid of contemporary technology or research. They designed the stunning Ranni Ni Vav, recognized as the "Cleanest Iconic Place" at the 2016 Indian Sanitation Conference (INDOSAN). Rani ki Vav was named "Cleanest Iconic Place" at the 2016 Indian Sanitation Conference (INDOSAN). In honour of her late husband, King Bhimdev 1, Udayamati constructed Rani Ki Vav in 1063 AD. This enormous stepwell was used to draw water from the now-dry River Saraswati. Ranni Ni Vav is one of Patan's most well-known archaeological sites in Gujarat. Ranni Ni Vav is a UNESCO World Heritage Site that efficiently displays the state's rich history and artistic talent through various sculptures and skilful architecture. 
Maru-Gurjara, a style built on several intricate techniques, was used to create the architectural features of Ranni Ni Vav. You'll adore the complexity. 
Visit Ranni Ni Vav between 8:00 am and 6:00 pm on weekdays and the weekends for a visual treat.
SUN TEMPLE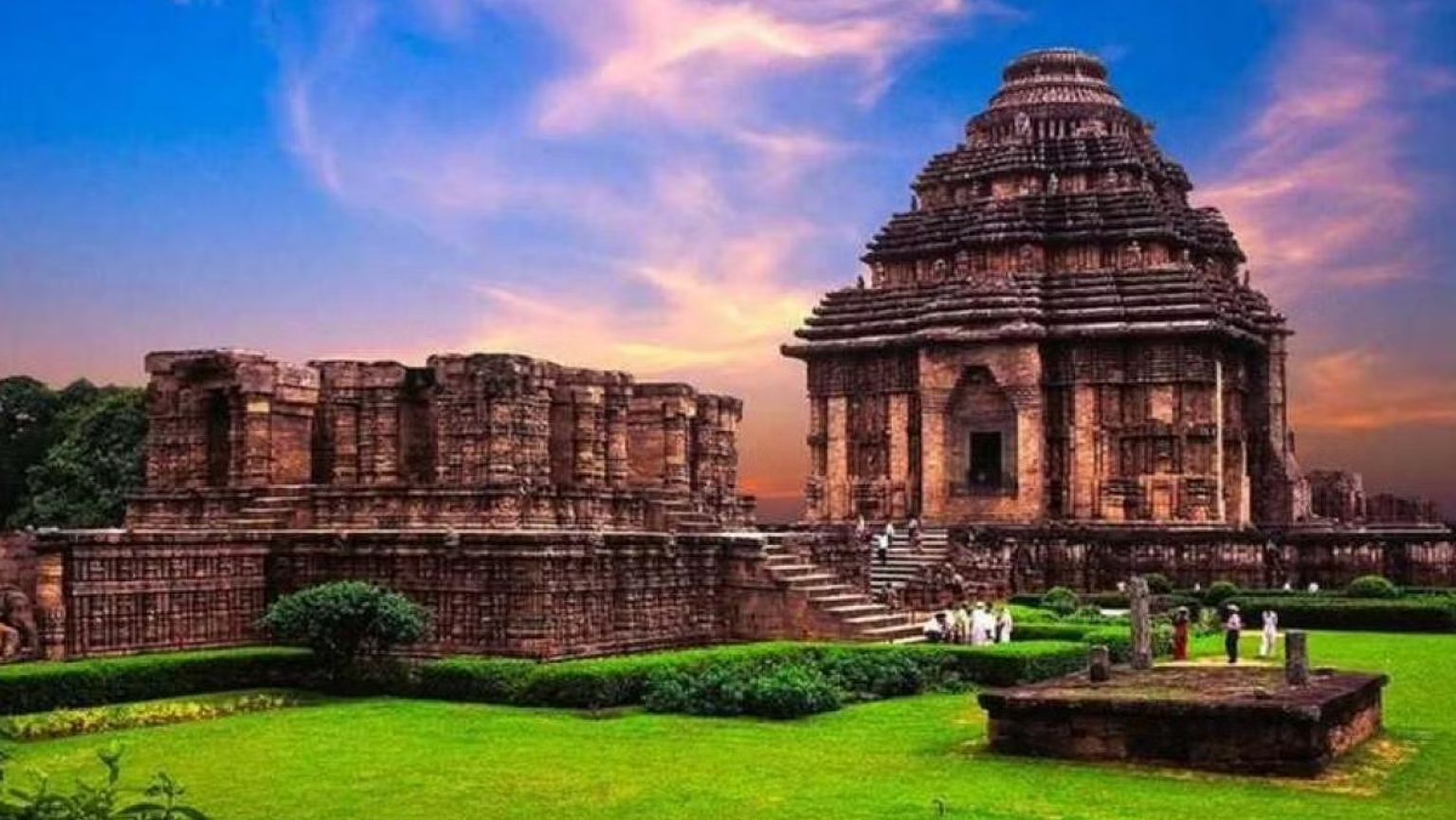 Sun Temple at Modhera is on the list when listing the seven wonders of India. This Hindu temple honours the Sun God and is on the riverbank of the Pushpavati. The Sun Temple was constructed in 1026 AD during the rule of Bhima I of the Chalukya Dynasty. According to the Archeological Survey of India, this location is primarily a historic site of tourist interest, so there are currently no offerings or prayers practised here.
The temple is a wonder to behold, showcasing the best examples of MaruGurjara-style architecture.
The wonderful thing about Modhera's Sun Temple is that it is open every day of the week from 6:00 am to 6:00 pm.
SIDI SAIYYED JAALI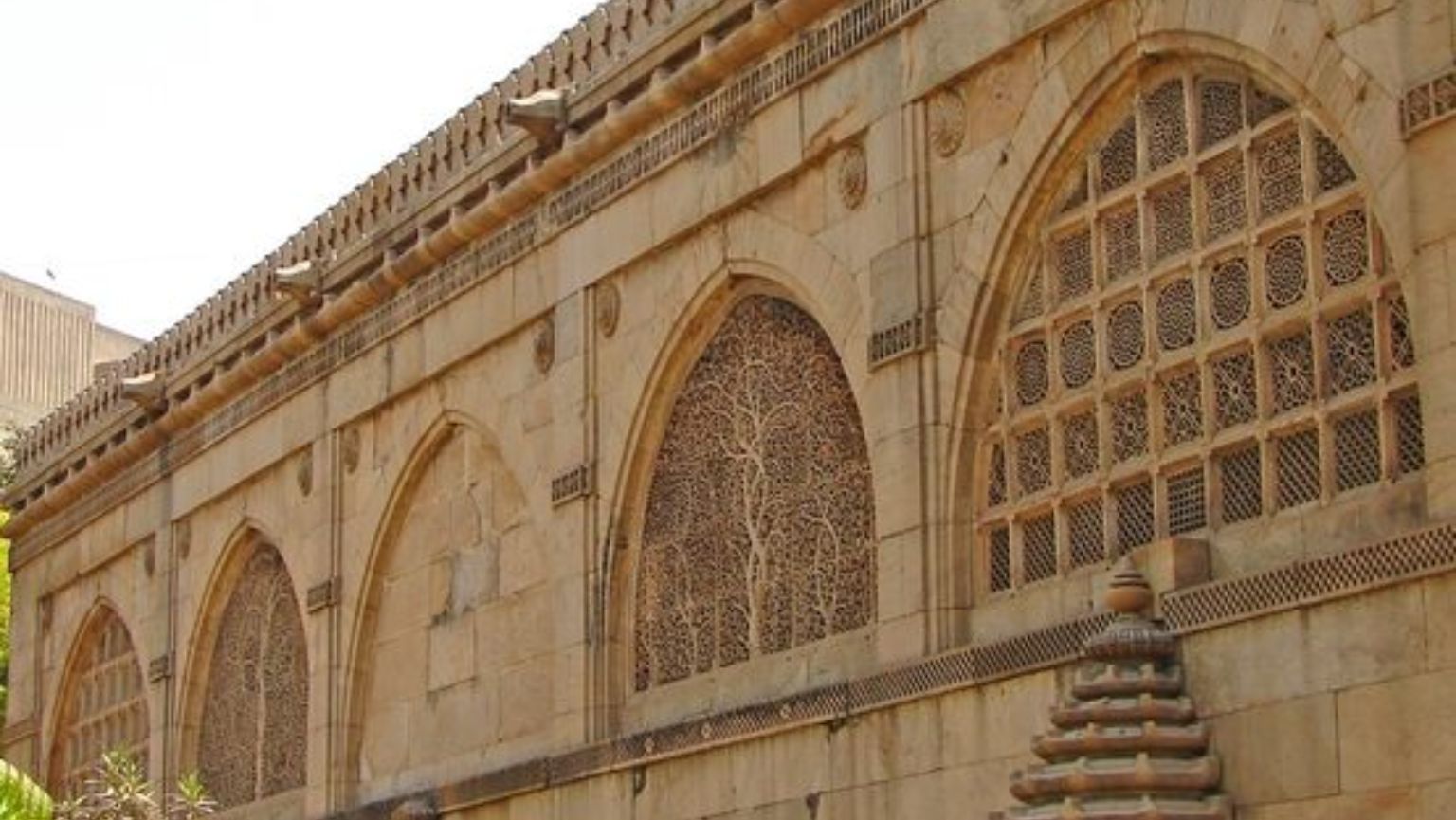 The Sidi Saiyyed Jaali also called the Siddi Saiyyed Mosque, is in Ahmedabad, Gujarat. Sidi Saiyyed Jaali Mosque was built in 1573 in an Indo-Saracenic style. Sidi Saiyed Jaali is an inspiration for the Indian Institute of Management's (IIM) logo. It is renowned for its exquisite jali windows, which depict the intricate intertwining branches of the 'tree of life.
Every day of the week, from 7:00 am to 6:00 pm, this site is open for visitors to visit and witness this artistically built monument. 
PRAG MAHAL BHUJ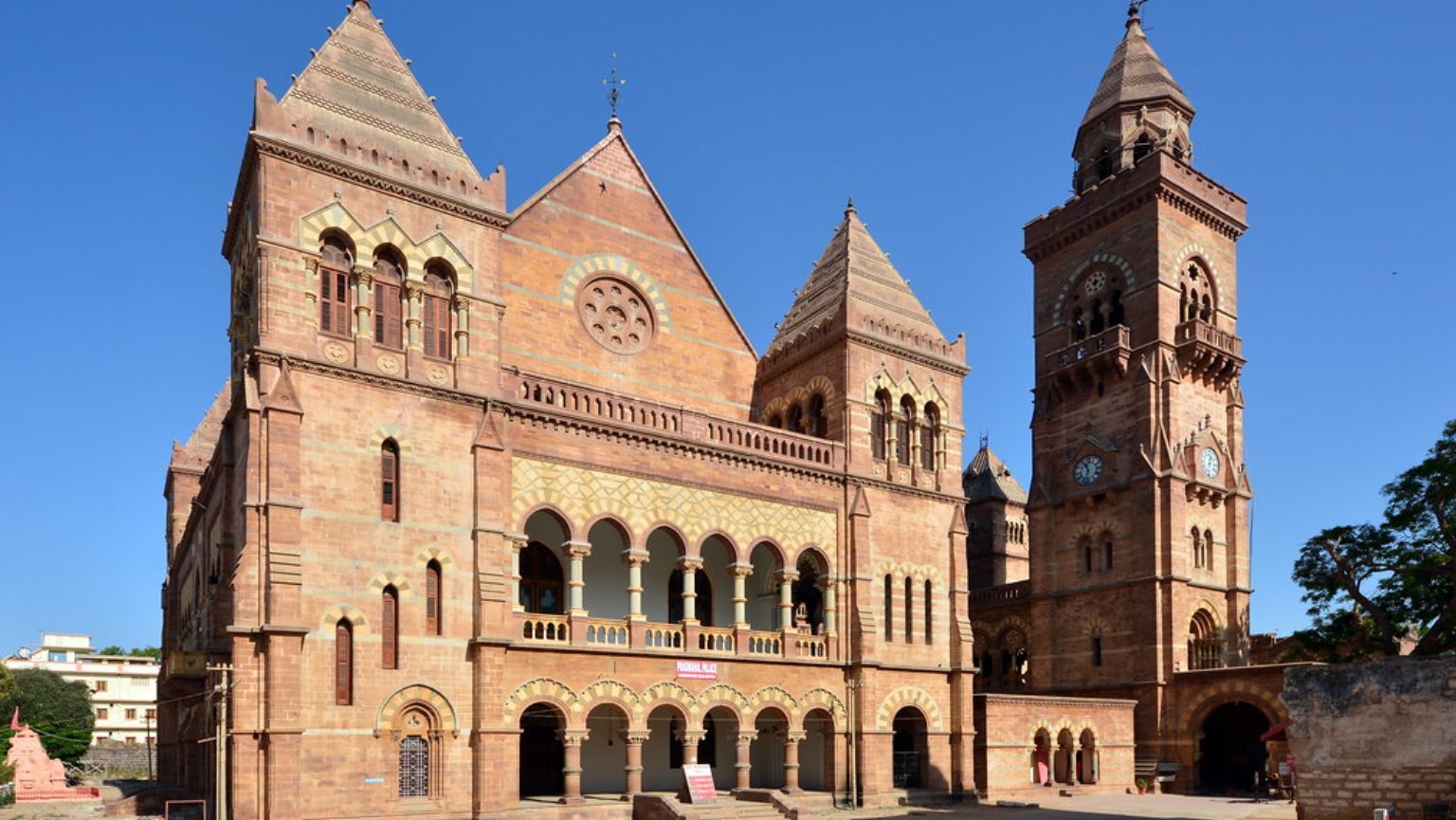 The clock tower is a piece of historical architecture located in Bhuj, Gujarat. This historical monument was constructed in the 19th century and has built-in architercial style Gothic-style windows and Corinthian pillars. The palace played a vital role in establishing a British to establish their hegemony in Bhuj. Unquestionably, one should visit a museum that displays the royal family and historical documents. Many Bollywood movies, including Hum Dil De Chuke Sanam, Lagaan, and others, showcase the beauty of this palace.
On any day of the week, you can visit this magnificent architectural location between 9:00 am to 10:00 pm and 3:00 pm to 6:00 pm.
AAINA MAHAL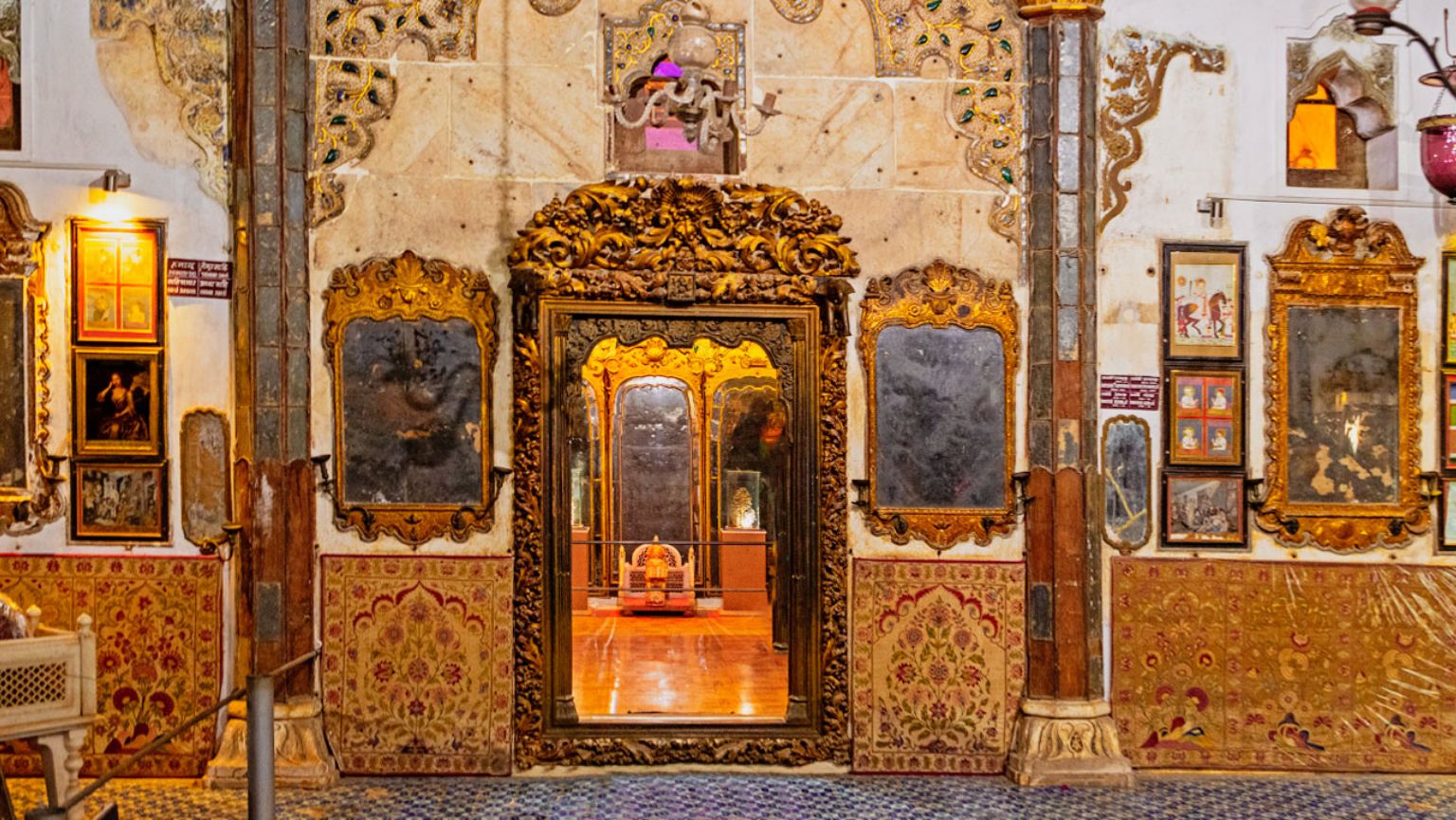 The palace of dreams, also known as the Aaina Mahal built in the 18th century, is situated in Bhuj, Gujarat, a desert state in India. The exquisite Aaina Mahal design included unique tiles, pricey cloaks, and sparkling glassware. Because of its location on the northeastern side of Hamirsar Lake, the palace provides breathtaking views of the surroundings. The Hall of Mirrors is the main attraction at this location, where there is a large selection of artwork and artefacts
On each day there are two set times to visit: from 3:00 to 6:00 pm and from 9:00 to 10:00 pm.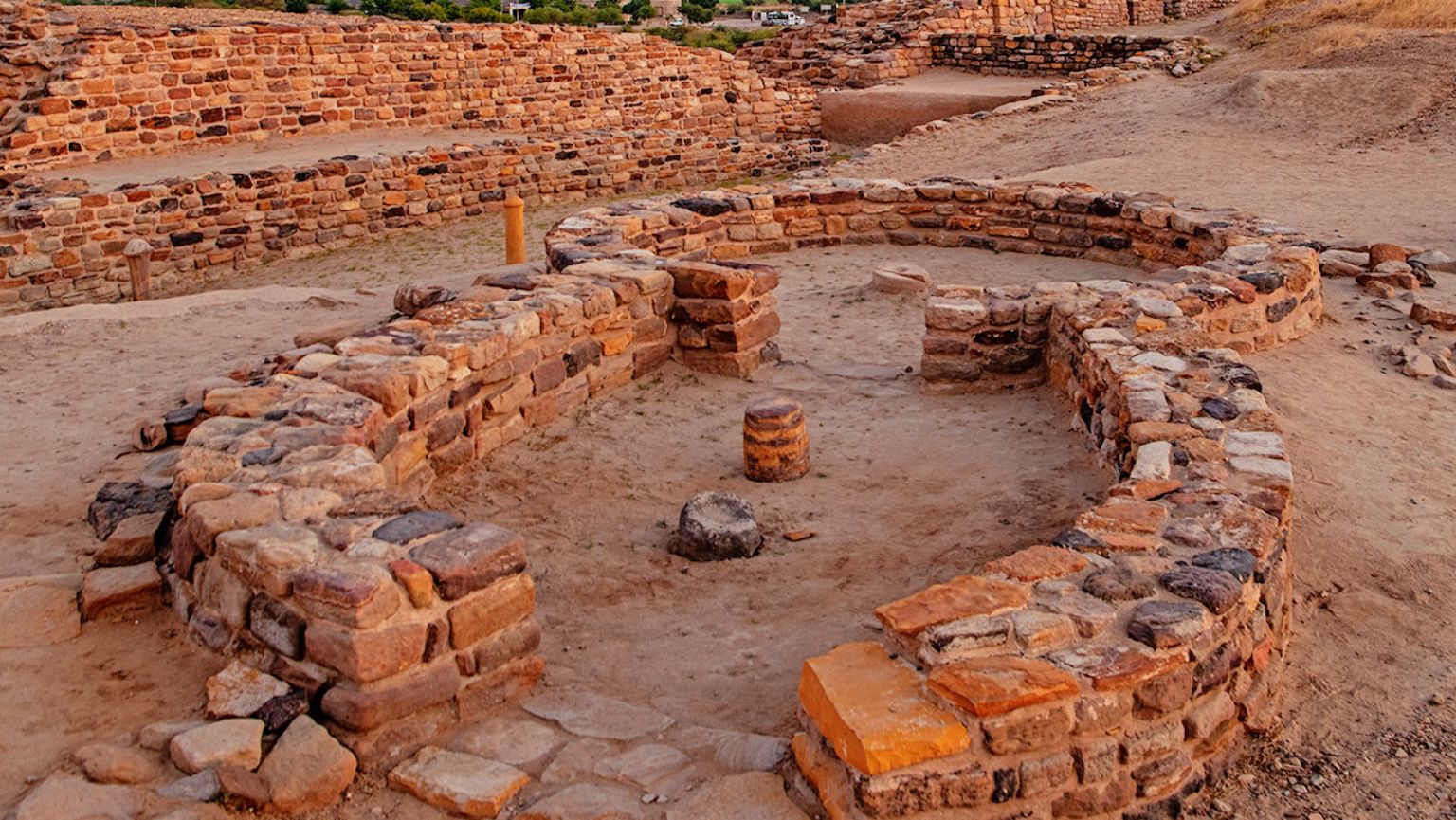 The captivating historical site is Dholavira, located in a Village in Khadir Bet; Kutch district holds the top spot for historical sites in Gujarat. Dholavira is an excavation site that dates back 4,500 years to the Indus Valley Civilization, often known as the Harappan culture. Some of the first sign boards in the world, a planned water conservation system, significant artefacts, and ceramic ornamentation are among the highlights. Visit Dholvira at dusk or dawn for the best scenery of these sites. 
The list could continue.
Gujarat is a state brimming with both natural and man-made wonders. There is a lot to do and see in Gujarat, including exploring the wild, visiting salt marshes, witnessing heritage landmarks, participating in several vibrant festivals, and dining on delectable Gujarati food. Gujarat has something to offer in those little pols, groups of houses that act as mini-neighbourhoods in and of themselves. Discover the winning combination of historical remains and culture in this exciting state