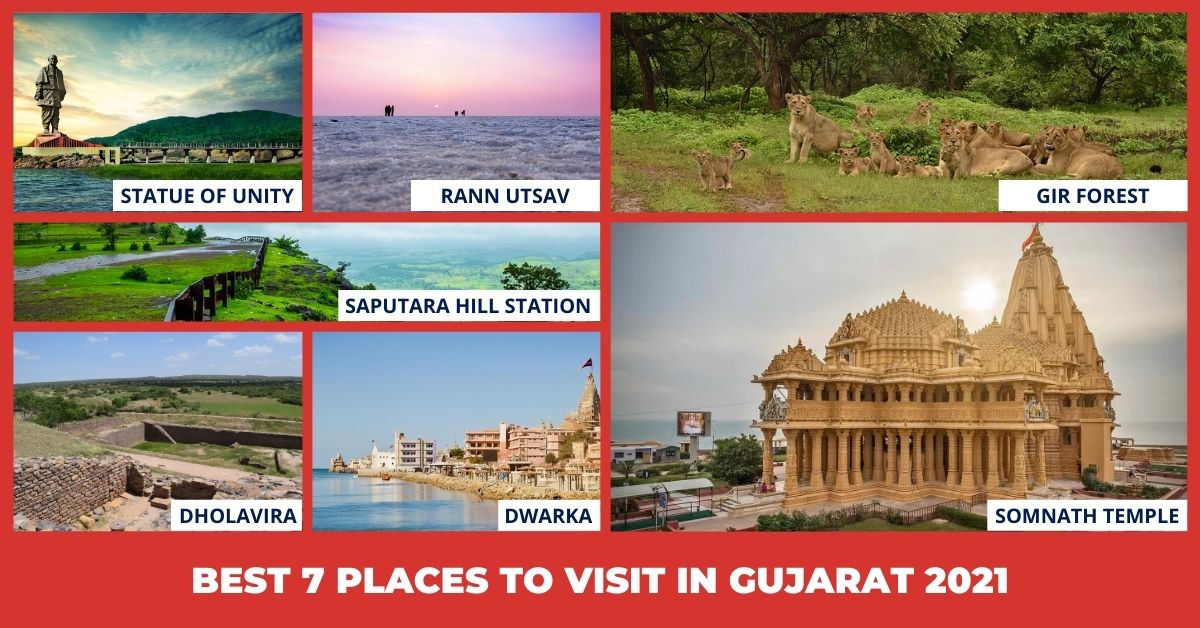 India is a country of captivating cultures, tantalizing tradition and breath-taking beauty. India comprises 28 states and 8 union territories, each having its unique language, culture, and tradition. One of them is "aapnu Gujarat".
Gujarat, the western part of India is renowned for its rich cultural heritage, delighting cuisines and diverse culture. Gujarat, located on the banks of the sacred Narmada River, is the birthplace of Lord Krishna as well as the hometown of national liberation warrior Mahatma Gandhi. Gujarat offers a diverse range of spectacular attractions, from the vast white Rann of Kutch to the lush green Saputara hill station, making it one of the most tourist hotspots. To know further about the Great state of Gujarat, here is a list of the top 7 places that are worth visiting.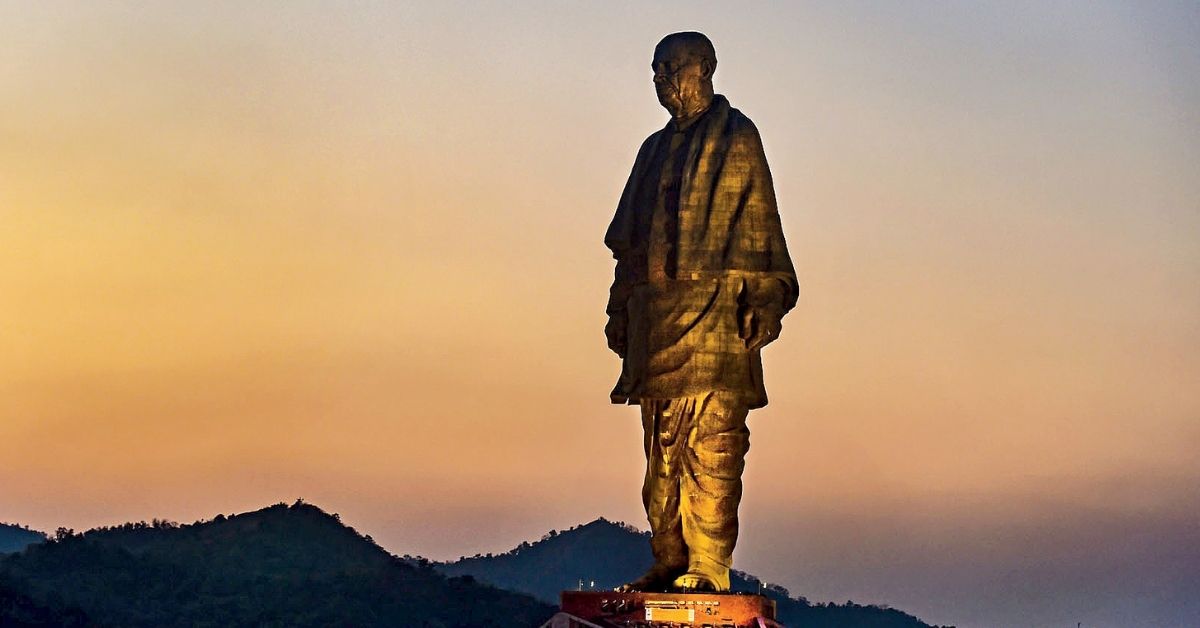 "Statue of Unity", is the statue of India's first Deputy Prime Minister, Bharat Ratna Sardar Vallabhbhai Patel. With a height of 182 metres, the Statue of Unity is the highest in the world. In only 46 months, this statue was built with the supervision and support of Honourable Prime Minister Shri Narendra Modi. This massive structure is a piece of artwork with distinctive architectural and engineering features.
The surroundings of the Narmada River, the Sardar Sarobar dam, and the Satpura and Vindhyachal hills are no less fascinating to tourists than the world's highest monument. Numerous activities, like Helicopter, Rides at the Statue of Unity, Cycling, Sardar Patel Zoological Park and Jungle Safari, Boating Ride at the Statue of Unity, and many more, are offered here.
Since its inauguration by the Honourable Prime Minister on October 31, 2018, the Statue of Unity is today one of India's most popular tourist destinations. Its world-class hospitality and diverse choice of activities give a once-in-a-lifetime experience for people of all ages.
The Rann of Kutch is a salty marshland region in the Thar Desert in the Kutch district in western Gujarat. The Rann of Kutch is renowned for its white salty desert sand and is said to be the world's largest salt desert. 'The Rann of Kutch is a vast expanse of fractured terrain inland from the sea that promises to steal your breath away. It spans 30,000 square kilometres of land. The miles of emptiness is both nerve-racking and breath-taking. 
The Rann of Kutch is home to a diverse range of biologically rich species like pink flamingos and wild asses, which may be seen often across the desert. It is a paradise for wildlife photographers and wildlife lovers alike.
The Tourism Corporation of Gujarat Limited (TCGL) is the driving force behind Rann Utsav, which provides the globe with the 'White Rann Experience. The Gujarat government has been organising Rann Utsav from November to February to promote the village culture and the surrounding beauty of this white Rann, attracting thousands of tourists annually.
Gir National Park or Wildlife Sanctuary, renowned as Sasan Gir, is a forest, national park, and wildlife sanctuary located near Talala Gir in Gujarat, India. Gir National Park, India's oldest preserved region, is the only site in the world outside of Africa where a lion may be spotted in its natural habitat. Gujarat, with its diverse flora and wildlife, is home to 40 mammal species and 425 bird species, making it an essential must-see for nature fanatics in India.
This protected zone is closed from June to October, and the best time to visit Gir is from November to March. The summer months of April and May are quite hot, yet they are great for wildlife photography and watching.
You may schedule a jungle safari to travel the Gir forest and feel the wildlife excitement. The state forest department organises safaris in which guests are accompanied by a forest department-approved jeep driver and guide during open jeep safaris. There are also several lodging choices available to fulfil the requirements of guests.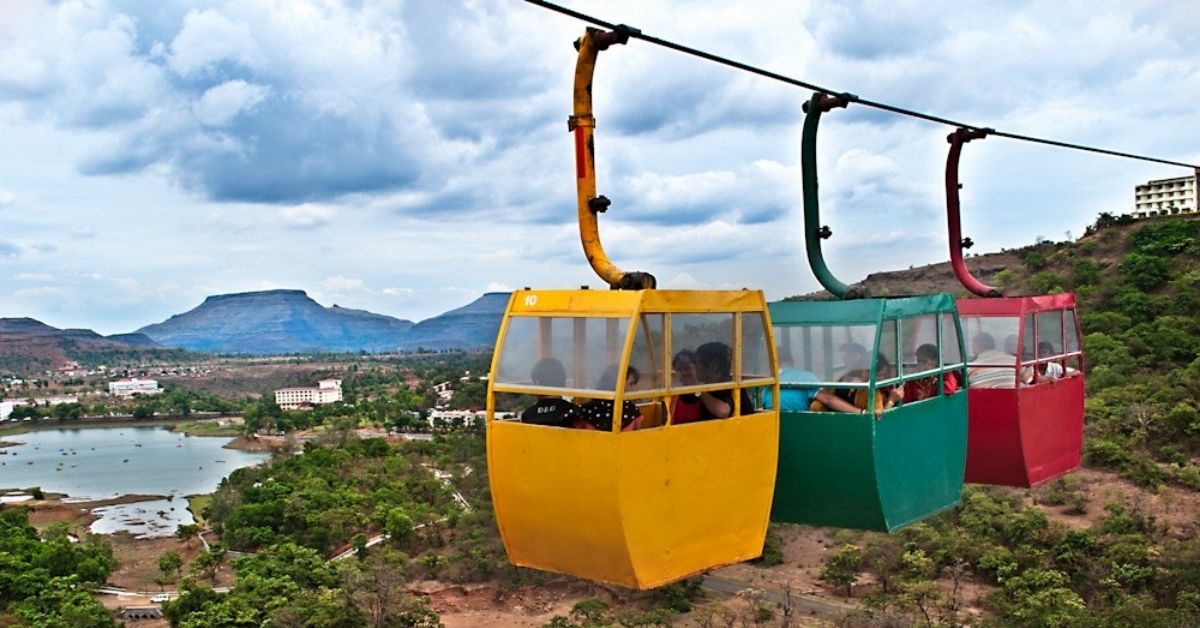 Saputara is a picturesque small hill station in Gujarat's Dang district, located in the Sahyadris or the Western Ghats. Popular for all of its lush green woods, undulating mountains, sparkling waterfalls, beautiful curving roads, vivid scenery, and a variety of lovely getaways to spend time with loved ones. It is located at an elevation of 875 metres above sea level and is ideal for eco-tourists, animal lovers, and those who enjoy adventure activities.
Saputara is a lovely hilltop location rich in vegetation that offers a spectacular landscape, tribal culture of a distinct kind, and excellent hiking chances. 
This is a hidden treasure as well as a paradise of serenity and solitude. This is a hidden treasure as well as a haven of quiet and calm. Saputara is developed as a hill resort with all of the basic amenities such as hotels, parks, swimming pools, a boat club, theatres, ropeways, and a museum to provide a relaxing holiday in the cool of the hill.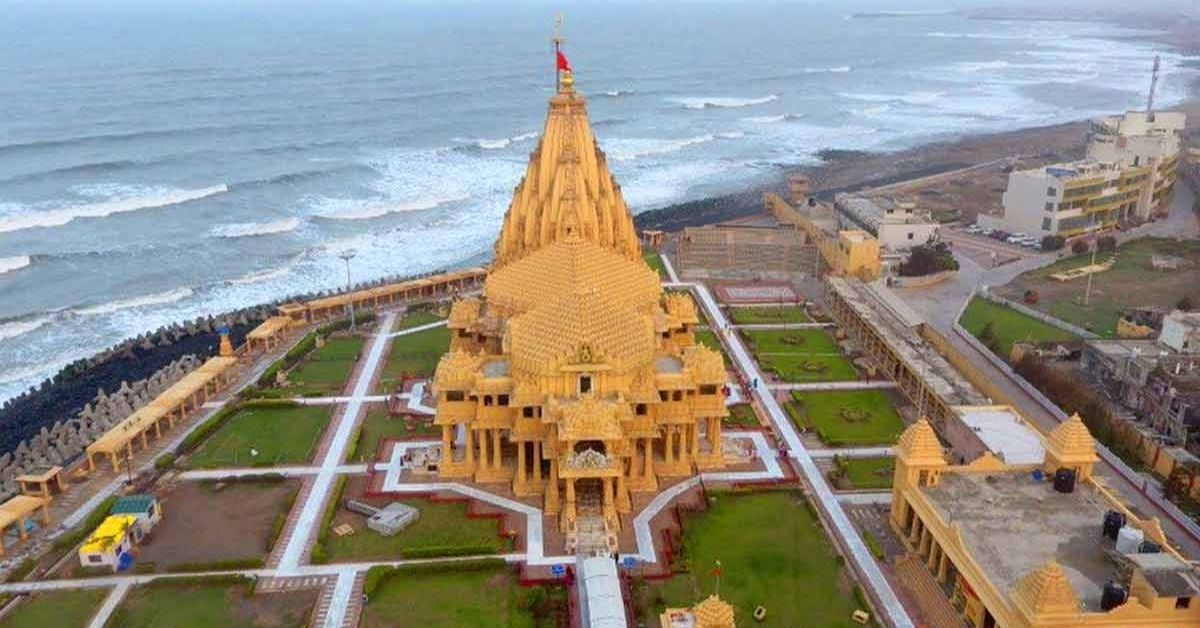 Shree Somnath, located on Gujarat's eastern coast, is the first of India's twelve Aadi Jyotirlings and a significant Hindu pilgrimage and tourism attraction. This temple predates creation and is referenced in the 7000-year-old Rig Veda. Somnath Temple is said to be the location where Lord Krishna concluded his Lila and then ascended to heaven. This beautiful piece of architecture is reported to have been destroyed several times throughout history, yet each time the temple was restored with the help of fanatic Hindu Kings. 
Aside from the world-famous Somnath Temple, the Somnath Beach is a must-see for every visitor to Gujarat. Travellers may rest here after a long day of touring and revitalise themselves with fresh coconut water and corn offered here, as well as the extremely popular camel rides.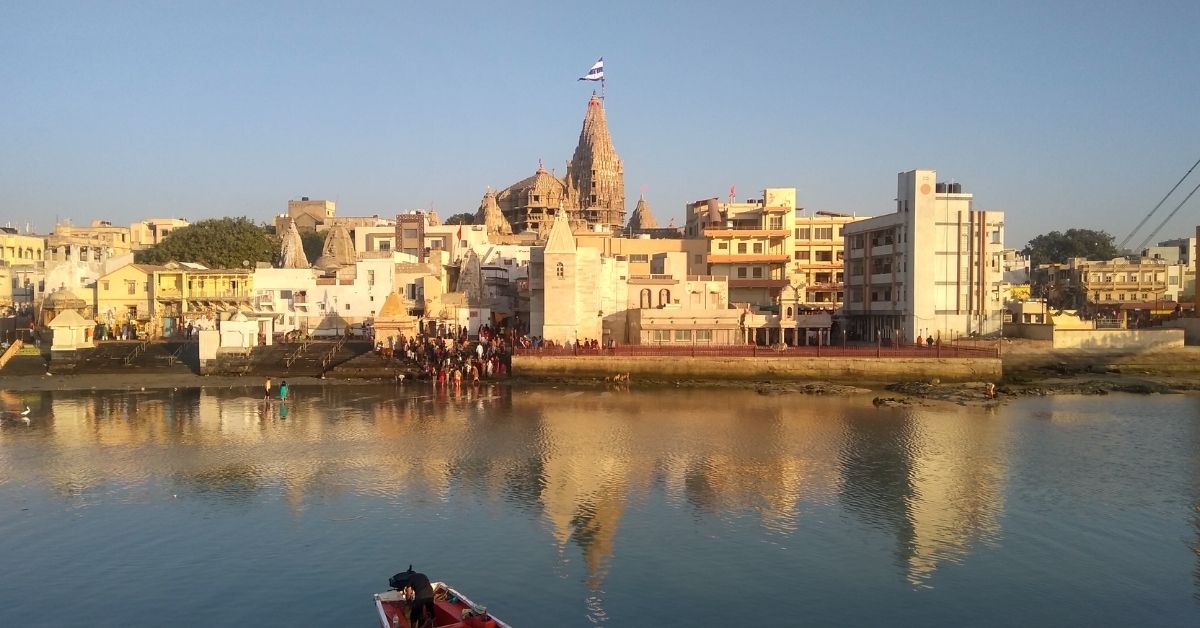 Devbhoomi Dwarka, situated on the western tip of Gujarat's Saurashtra peninsula, is the only site that is included in both the Char Dham and the Sapta Puris described in Hinduism. It has significant religious importance and attracts thousands of devotees all year.
The ideal time to visit Dwarka is between November and February, as well as during Janmashtami, which is widely enjoyed.
Dwarka is a great place to visit for both sightseeing and pilgrimage. Beaches and seashores are also popular tourist destinations.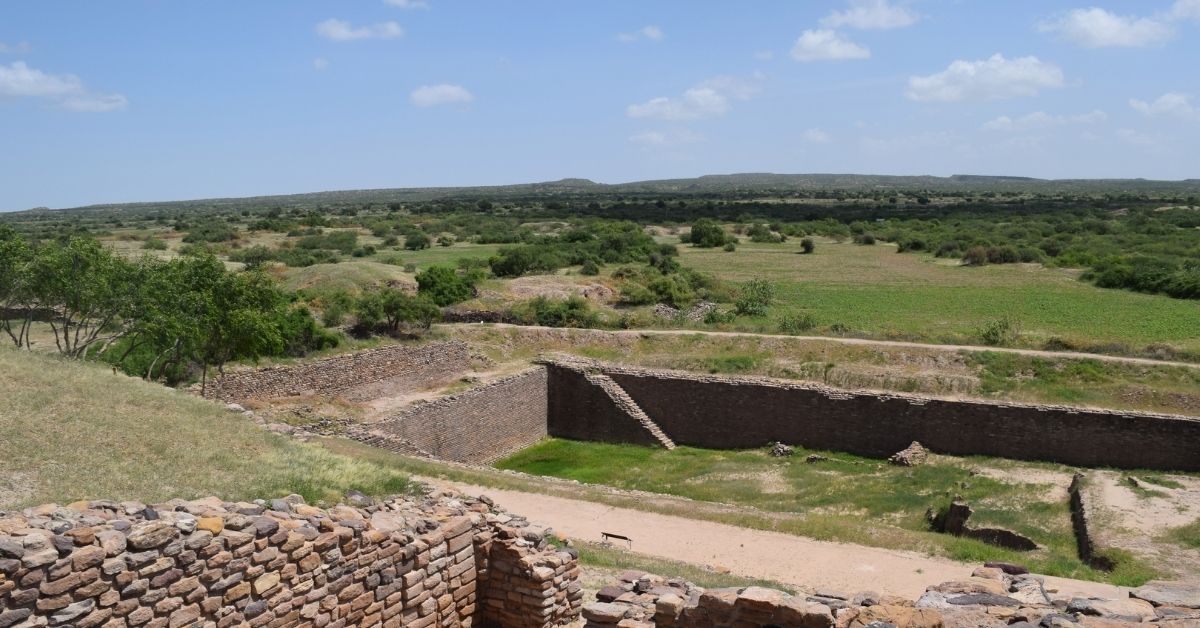 If you are passionate about learning ancient Indian history and monuments, Dholavira is the destination for you. Dholavira is one of the five biggest Harappan sites and one of India's most significant archaeological sites associated with the Indus Valley Civilization. Dholavira is located on the Tropic of Cancer, near Khadirbet in the Bhachau Taluka of the Kutch District, in the western Indian state of Gujarat.
There are several sites to explore around Dholavira, including the Rudra Mata Dam, Purneshwar and Dattatreya Temples, Kalo Dungar, and the Kutch Fossil Park Museum. 
The list could continue on and on. There will never be enough words to describe the sites and their beauty. Come and pay a visit to explore the beauty of Gujarat.